6 Simple Ways to Makeover Your Master
Monday, April 24, 2017
Whether living in a one bedroom apartment, or a 7 bedroom home, the master is the one of the most important rooms, besides the kitchen that is. It is where you go to relax, unwind, and rest. So, you want your space to be as updated and neat as it can possibly be.
Our team has come up with 6 easy ways to turn your master bedroom into your dream bedroom.
1. Organize and put things you don't need out of sight! - One of the most overwhelming aspects of a bedroom is the clutter. Putting your clothes away, organizing your coveted tabloid magazine collection, and clearing off your night stand are all simple de-cluttering methods.
2. Put in a nightstand - If you don't already have one, nightstands are really practical and add a lot of personality to your bedroom. One with a drawer, for shoving your magazines out of sight, is ideal.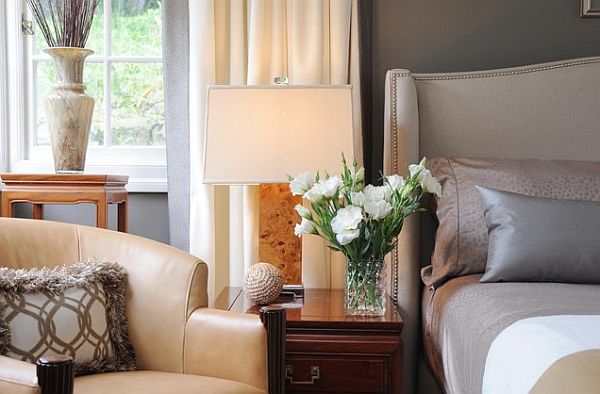 3. Flowers - Adding a flower arrangement, that does not have to be extremely elaborate, is another fun and colorful way to make your room feel more vibrant and alive, even. Update your flowers weekly, and even coordinate the colors.
4. Bust out the candles - Candles can take a really loud and vibrant room to relaxation as soon as you light them. No matter the color scheme in your bedroom, dimming the lights and adding candles will set the tone for rejuvenation immediately.
5. Cozy sitting area - Implementing a lounge chair or a comfy seating arrangement of some sort, besides the bed will give you a comfortable place to watch TV, read, or simply relax that isn't just laying in bed. This really adds some elegance to your space.
6. Lighting matters - Whether it is adding lamps to your bedside tables, attaching reading lights to the walls that extend, or implementing a dimming system for your overhead lights, lighting matters! In your bedroom it is important to have flexible lighting because you may not always need your room to be as bright as it is. Your space needs to be flexible and various lighting methods will give you this flexibility.