A Guide to 3 Florida Beaches that You Will Fall in Love With!
Monday, June 5, 2017
Recently, we created a post for some essentials you should bring to the beach with you. So, now you may be all caught up on that but can't decide just what beach to visit? Don't worry we've got you covered. Our team found 3 of the best beaches in Florida, out of many, you have to see to believe. Start travel planning and packing because after you see these pictures you will want to experience the sun, sand and crisp blue waters of these 3 Florida beaches, not in any particular order!
1. Aly's Beach / Rosemary Beach / Seacrest Beach
Aly's Beach, Rosemary Beach and Seacrest Beach are thankfully right next to each other so, we figured we would just cover them all in one swoop. Off scenic highway 30A, these two gorgeous beaches and the surrounding area have so much to offer. Perfect destination if you are looking for a small town feel with proximity to shops and dining.
Recommended Lodging: The Pearl Hotel, The Inn at Seacrest Beach, High Pointe Resort
Recommended Dining: George's at Alys Beach, Acme Ice House, Cowgirl Kitchen
Flight Info: Your best option is to fly into Panama City, Florida (ECP) it is about 20 minutes from these 3 beaches
2. Fort Lauderdale Beach
Fort Lauderdale is a gorgeous city full of many things to do, though not as big as Miami, you will still feel as though you are admit a large city. Fort Lauderdale has beautiful beach and great dining opportunities, it even has a river walk!
Recommended Dining: Canyon Southwest Cafe, Coconuts, Pelican Landing Restaurant, Steak 954, Chef Jean Pierre's
Recommended Lodging: Fort Lauderdale Marriott Harbor Beach Hotel & Spa, Westin Beach Resort, W Fort Lauderdale.
Flight Info: You can fly right into Fort Lauderdale International (FLL) that will be the most convenient airport.
3. Key West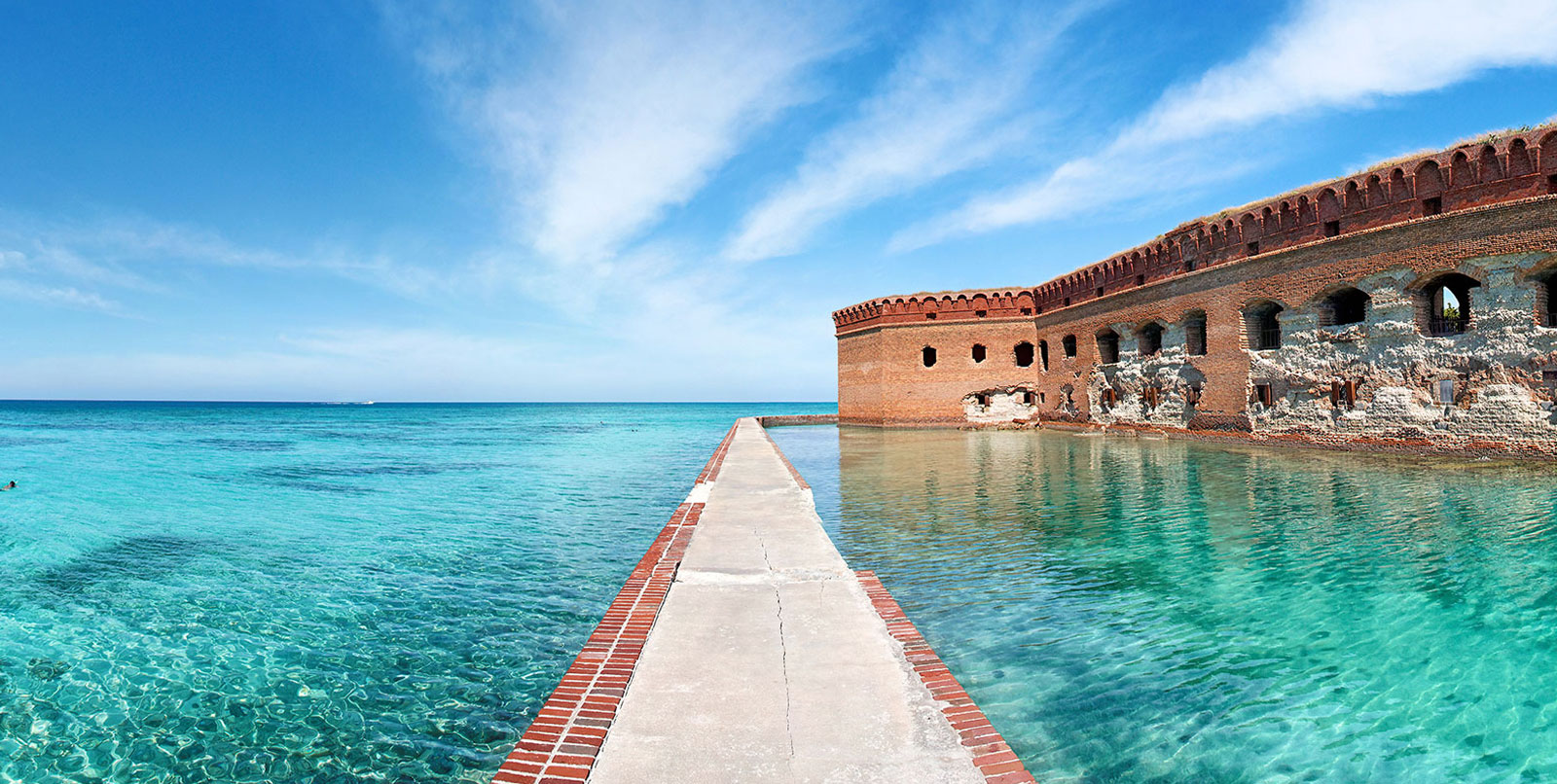 Key West is at the southern tip of Florida, and truly has something for everyone. From fishing excursions to dolphin encounters as well as kayaking and beautiful clear water beaches. You are sure to find relaxation and adventure here.
Recommended Dining: Latitudes, Sarahbeth's Key West, DJ's Clam Shack, Cuban Coffee Queen, Garbo's Grill
Recommended Lodging: The Gates Hotel, H2O Suites, Ocean Key Resort and Spa, The Marker Waterfront Resort
Flight Info: Flying into Key West International (EYW) is you're best option here!