Next Big Thing: Gemstone Surfaces Are Sure To Lift Spirits
Friday, April 21, 2017
Everyone knows that granite surfaces are the preferred countertop in kitchens and bathrooms, for most. But, what if there is a new surface that is taking over homes now?

There are many different styles of gemstone surfaces, so our team came together to provide you with a few ideas of our favorites!
White Quartz
Blue Agate
Amethyst

Rose Quartz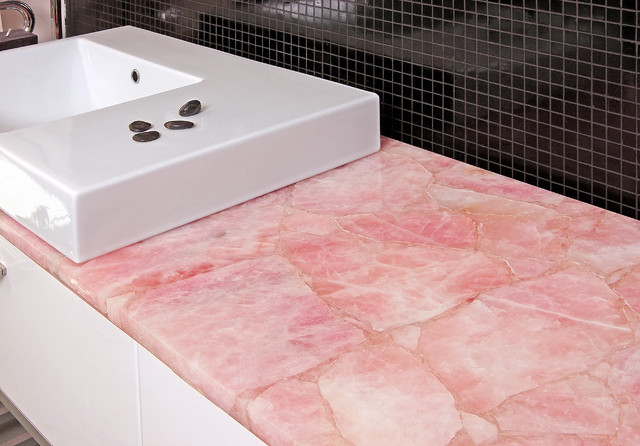 Malachite
Brown and Gray Agate
Our Advice: Light It Up! These gemstones are beautiful as is. But, adding a backlight underneath will make your surfaces glow, literally! Your kitchen and bathroom spaces will be the talk of the neighborhood with these surfaces, lit up!