Best of Dallas: Ice Cold Treats
Thursday, July 13, 2017
Most can agree, there is nothing more refreshing than biting into an ice cold creamy ice cream cone, or that perfectly shaved snow cone. Either or, we can all agree they sure to provide relief on these hot Texas summer days. So, our team has picked some of our favorite places to grab a cold treat and cool off.
1. Steel City Pops - Located in Dallas and Fort Worth, Steel City Pops have amazing flavors that you can chose between fruity or creamy (we recommend one of each.) Be sure to "pop" in from time to time as their menu can feature fun seasonal items.
2. Sprinkles Ice Cream - Apart from having a Cupcake ATM, Sprinkles Ice Cream will put your favorite cupcake flavor topper on whatever flavor of ice cream you choose. They have anything from red velvet to cap'n crunch. Located in Dallas and Plano.
3. Bahama Buck's - Not your typical snow cone stand, with many locations throughout DFW, Bahama Buck's is the perfect place to meet your need to escape to a beach. Their ice cream is literally shaven carefully and tastes as creamy as ice cream. They have a plethora of flavors to chose from and you can get anything from a simple snow cone, to a fresh fruit smoothie and even fruit cups with your favorite drizzle on it.
4. Chills 360 - A Thai - Styled Ice Cream made, or should we say, rolled, right here in Dallas. Chose between many flavors and many toppings and the employees will roll up your treat right in front of you! Ice cream with some entertainment is our favorite kind.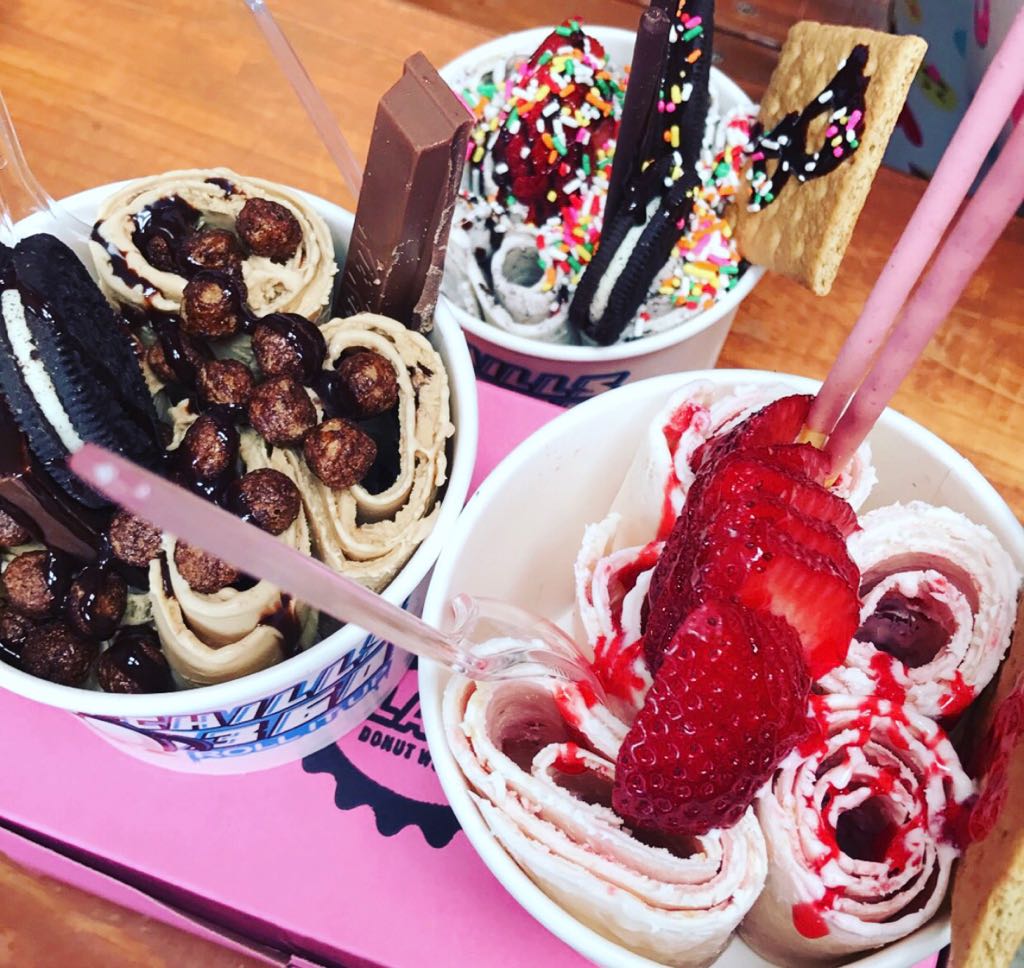 5. Pokey O's - We guarantee you will fall in love with this special ice cream sandwich shop. Their flavors are creamy and sweet and the cookies are extra special when a glob of your favorite ice cream is slowly melting between them. Located off Mockingbird Lane, you can even order an "Ice Cream Taco." Does it get any better than that? Didn't think so.